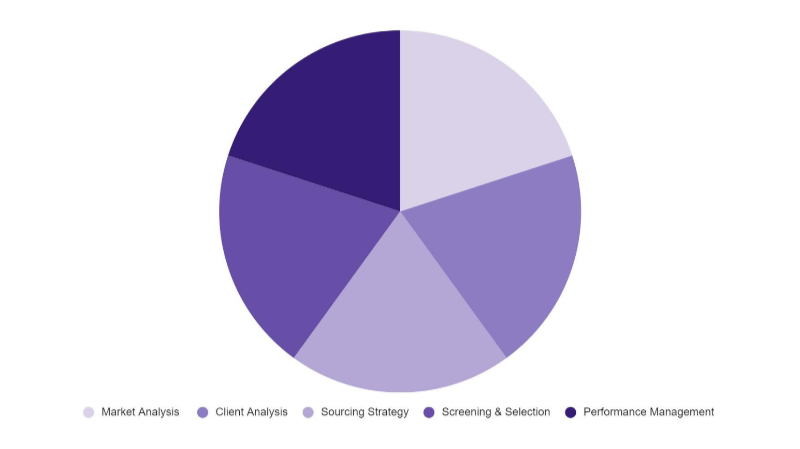 ​
Market Analysis:
Understanding your local labor market is key when taking on the task of recruiting and retaining top talent. Our team of industry specific recruiters take the time to know and understand where the talent is, what compensation they are looking for, and when they are looking to make their next career transition.
Client Analysis:
At Vertex, we invest the time to get to know our clients and their business. By doing so, we are better equipped to present an effective value proposition when communicating with interested job seekers.
Sourcing Strategy:
The key to an effective sourcing strategy is to be calculated and intentional. By continuously building and maintaining relationships within industry specific networking associations and professionals, Vertex proactively develops deep and wide networks of both passive and active job seekers to fulfill our customer's needs.
Screening and Selection:
When you receive a candidate from Vertex, you can be confident that the candidate has been completely vetted. We take the time to screen every resume, conduct face-to-face interviews, complete technical assessments, and perform in-depth technical reference checks. But it doesn't stop there, we want to know the motivation behind why a person is exploring other opportunities. It is our goal to give our clients as much insight as possible in order for them to make the best hiring decision for their team and organization.
Performance Management:
At Vertex, we look at the relationship we have with our clients as a business partnership. Assisting with performance management and retention once a placement has occurred is a vital component to ensuring the success of both our clients and candidates.